After a long, hot shower, the last thing you want to do is spend a lot of time on your hair.
But if you have natural hair, taking the time to do a little bit of extra care after washing can make a big difference in the health and appearance of your hair.
I have a love/hate relationship with my wash day routine.
For years, wash day meant spending HOURS prepping, washing, conditioning, and styling my natural hair.
Even though I barely had any hair during those early years, it would take me forever to get through the wash day process.
I was also a heavy product junkie back then and truly believed that the more I used, the faster the results.
But besides the actual wash day routine, what else can we do to get our #natural hair goals?
Here are nine post-wash tips for black women with natural hair.
1. Start with the Shampoo
I know I said we were going to address the post-hair wash period but, I think it would be backward to get off on the right foot by talking a little about the actual wash process.
One of the most important things you can do for your natural hair is to wash it regularly.
This will help to remove built-up dirt and left-over product, keeping your scalp healthy.
However, it's important to wash your hair correctly, using a mild shampoo and conditioner.
You should also avoid shampooing your hair too often, as this can strip away natural oils and leave your hair feeling dry and brittle.
I wash my hair every 2 weeks and that seems to work for me.
I have very dry, 4c hair, and, shampooing more frequently than this would leave my hair a literal bird's nest (pre-pooing has been a game-changer to combat this).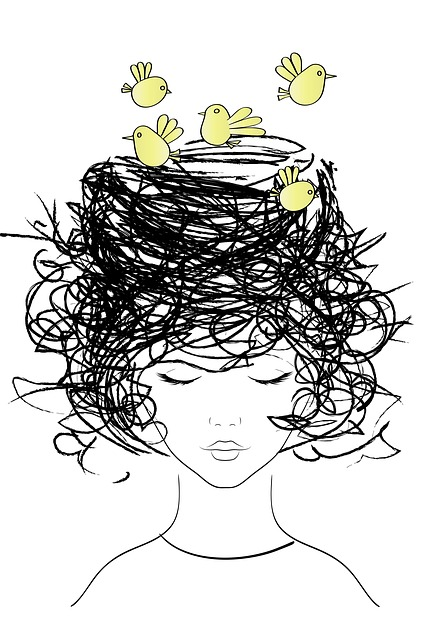 Now, I love the wildlife and all. Just not in my hair.
If this sounds like you, you may want to limit your shampoo days to every couple of weeks as well.
I find this works well for those of us with typically dry hair.
If your hair tends to be more on the oily side, you may not want to risk stretching out your wash day routine this far out.
You can try washing your hair once a week and see how it does. You can always adjust based on how dry/clean/manageable your hair is on the new schedule.
Remember that harsh chemicals can strip away natural oils, leaving your hair dry and brittle.
Curly hair needs gentle TLC so consider a sulfate-free shampoo for your coils.
There has been a lot of debate amongst us naturals about the use of sulfate in our hair products.
I wrote an article that sheds more light on common natural hair myths that tells the truth about ingredients.
There's never any one-size fits all approach to hair care, so do your research.
Your locks may hate sulfate and someone else's coils may flourish.
This natural hair journey is often about trial and error to find what works best for you.
2. Use a clarifying shampoo to remove product buildup
If you tend to use a lot of products on your hair, you may have buildup that can interfere with your wash products penetrating the hair shaft.
If this is the case, using a clarifying shampoo can help.
Clarifying shampoos can leave your hair feeling dry, so you may want to limit it's use to once a month.
Buildup on your hair is never a good thing so it's essential that you incorporate clarifying in your wash day routine.
When you do wash your hair, take care to massage your scalp gently with your fingers.
This will stimulate blood flow and help to keep your hair and scalp healthy.
Be sure to use the pads of your fingers and not the fingernails.
Using fingernails can scratch your scalp and also cause your strands to snag and break.
Be sure to rinse your hair thoroughly as leaving shampoo or conditioner in your hair can cause buildup, which can lead to tangles and frizz.
3. Give your strands some moisture and deep condition once a week
After washing, you will need to help protect your hair from moisture loss.
It's important to deep condition after cleansing your hair.
This will help to restore moisture and nutrients that may have been lost during the washing process.
Deep conditioning helps to replenish moisture and restore elasticity, both of which are important for natural hair.
When done correctly, it can help to repair damage, add shine, and increase softness.
Choose a deep conditioner that's right for your hair type and use it once a week after shampooing.
Deep conditioning can be done by using a commercial deep conditioner or by creating a DIY mixture at home.
Start by applying a generous amount of conditioner to damp, detangled hair.
Cover your hair with a shower cap or plastic bag and allow the conditioner to soak in for 30 minutes to 1 hour before rinsing it out with cool water.
4. Don't skip the leave-in conditioner
A leave-in conditioner is a vital step in keeping natural hair healthy, especially in dry climates.
A leave-in conditioner is a creamy substance that you apply to your hair after washing it.
Leave-in conditioners help to restore moisture to your hair, which is essential for healthy, natural hair.
They also make your hair more manageable and easier to style.
It gives your hair that extra dose of moisture to prevent tangles and split ends.
Be sure to apply it from root to ends, and comb through thoroughly before styling.
5. Don't forget the scalp
It's not just the ends of your hair that need moisture-your scalp does too!
Be sure to massage some of the leave-in conditioner or oil into your scalp before styling your hair.
This will help to keep your scalp healthy and free from irritation and itchiness.
If you suffer from hair breakage at the crown, focusing on the scalp is a must.
Massaging the scalp, especially in the crown area, can improve circulation which will help stimulate growth.
6. Seal in moisture
Once you've applied a leave-in conditioner to your hair, it's important to "seal in" the moisture by using a natural oil such as coconut oil or olive oil so that your hair stays hydrated between washing days.
Simply take a small amount of oil and massage it into your hair, focusing on the ends, where moisture is most likely to escape.
Repeat this process every 2-3 days or as needed.
This will help to keep your hair hydrated and prevent it from becoming dry and brittle.
7. Use a wide-tooth comb or fingers to detangle wet hair
Wet hair is more susceptible to breakage, so be extra careful when detangling it.
Gently work through tangled areas with a wide-tooth comb, your fingers, or a Denman brush to distribute the leave-in evenly throughout your hair, being careful not to pull or rip at knots.
I personally LOVE my Breezelike sandalwood comb.
It just glides through my hair without any snagging or pulling.
Plus, it makes me feel fancy because it is so high quality and feels good in my hands.
8. Let your hair air dry whenever possible
Heat styling can damage natural hair, so air drying is always the best option when possible.
If you must use heat, be sure to use a heat protectant and keep the temperature set as low as possible.
9. Style as usual
After you've sealed in the moisture, you can style your hair as usual.
Whether you wear it in its natural state, or put it into a protective style such as braids or twists, now is the time to do it.
The Breakdown
Taking good care of natural black hair can be challenging, but it's worth the effort to maintain healthy, beautiful locks.
Remember, post-wash natural hair care is all about hydration and moisture.
By using a leave-in conditioner and sealing in the moisture with an oil, you'll ensure that your natural hair stays healthy and looks its best.
I hope these tips have been helpful!
By following these simple post-wash tips, you can keep your natural hair looking its best all year long!
If you're looking for a deeper dive into caring for your natural hair, "25 Best Stress-Free Ways To Care For Natural Hair" may be right up your alley.
Your favorite Curlie Gurlie,
Links used on my blog may be affiliate links but I only link to things that I truly recommend or love ❤️